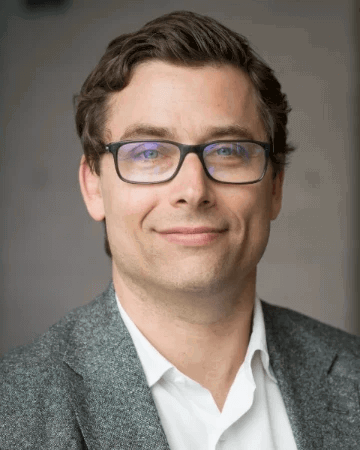 Organizations wanting to stay ahead of the curve must deliver an excellent customer experience and impart value at every interaction. Doing so allows you to retain your highest value customers.
In this interview, Daniel Farkas, Vice President, EMEA Sales at Box, talks about the importance of having a shared mindset [in building a CS organization] and winning customer's trust and business by prioritizing [or enabling] their success.
---
Background and Career
Daniel joined Box in 2013 to build the CS organization in the EMEA region. Since then, his role has expanded from managing a CS team to leading the global Renewals function and presently, as VP of Sales in EMEA (Europe, Middle East, and Africa).
Before joining Box, Daniel led the Enterprise Content Management team at Accenture, where he helped customers transform their functions and digital processes.
"Customer Success team can't win without the following blueprint," Daniel shares. (1) Domain expertise. It is a clear and good understanding of the system or the platform you're selling or supporting. (2) Understanding the core concept of excellent service and how an organization's culture impacts or influences the overall business goal. It also serves as a guiding philosophy for each team (different groups inside the organization) to deliver (excellent) service. (3) Giving your customers the best experience and do it often.
Keeping sales and CS team purpose unbroken
Organizations understand that Sales and CS have a different purpose [inside the organization]. The sales team is upstream at the beginning of the customer's journey. As a functional role, they bring new logos or business to the organization. Hence, you can easily measure their success or contribution based on the pipeline generated, new logos (and revenue) or expansion revenue landed, and renewal earned.
On the other hand, CS sits downstream and is impacted by many events during the sales cycle. Think of it: How will you measure CSMs contribution or impact if there are so many metrics that organizations tend to put in place? Deployment rates, adoption, activity, renewal rates, NPS scores, and the list goes on.
Daniel points out, "It is NOT easy (but that doesn't mean there's no way of doing it). Remember, many moving parts are happening in the organization that CS organizations can't control (e.g., mergers or acquisitions of their customers, new stakeholders, change of strategy, or direction).
However, to ensure the success between these two teams, Daniel suggested: "Organizations should always keep the individual purpose [of these two teams] intact or unbroken."
In other words, let the sales team focus on what they do best: selling. In comparison, the CS team must monitor its customers' health and impart value at every interaction they have with their customers.
Why attitude trumps skills (or prior experience)?
When hiring, don't neglect or disregard someone's attitude. Daniel explains, "that's the most important piece I'm considering apart from the lens of their prior experience."
CS is a dynamic and multi-faceted function. In other words, those who'll come into this position must have an attitude or mindset of learning endlessly.
Everyday interactions allow CSMs to learn about their customers, the different approaches and processes inside the [your] organization, the changes made in the product they support, and the market they operate in.
Since this is a dynamic world, if anyone comes and says, I've been a CSM for ten years or more and think they will be successful only based on their prior experience, that's the wrong mindset. Experience is important, but intellectual curiosity, grit, and agility will matter even more in the long term.
"That's why when hiring for a CS role, keep attitude as part of the key requirements." Remember, attitude first and skills second. As a whole, a person's success is determined by their attitude. It is not a table stake; it is required.
Challenges in building a CS organization
At Box, the customer success team consists of a Professional Services (Consulting) team, Customer Success Management team, Scaled Customer Experience, Renewal, and Product Support.
In building out a CS organization, the very first thing any organization must do is to take a holistic assessment and honest view of why they need the CS. Everyone in the organization must understand this team's value, especially the top leadership - CEO, COO, and CFO.
The key takeaway: Understanding the gap between the other teams (Sales, Marketing, Support, Renewals) can provide better hindsight why CS needs to be part of the three-legged stool. Remember, regardless of how small or big a team is, there's an outsized impact on their success. Organizations can achieve significant returns if they understand what those factors are and focus on getting them right.
Enabling the right CS metrics
Here are some key metrics CS organizations can associate with their CS plans and growth programs. They're probably monitoring many of these things, but the key point is "how they measure its successes." As the saying goes, "what gets measured gets managed."
1) NPS (Measures your account propensity). This metric can be measured and used in different areas of your organization, such as support, service team, product team, and the customer service team. This metric not only measures the sentiments of your customers throughout their customer's journey but the likelihood of attracting new customers, and potentially, becoming an advocate.
2) Gross retention, net retention, and churn.
a) Churn represents the number of customers or $ amount of business you lose every year. CSMs' job is to avoid or reduce it by deploying use cases and aligning metrics related to customer's [business] needs and goals.
b) Gross retention score. The metric tells how much business you have left at the end of the year from the business you had on the first day of the year, and it excludes upsells. Let's say you had $1m under management, out of which $100k of business churned. Your gross retention rate would be 90%.
c) Net retention score is similar to gross retention rate, but it considers upsells on the existing customer base. We started with $1m under management to use the previous example, $100k churned, but we generated $200k of upsells on the rest of the customer base. It means we ended up with $1.1m of business on the last day of the year, making it a 110% net retention.
3) Portfolio planning. This refers to certain areas of business or accounts that require immediate attention. It can be as simple as increasing the renewal rate and allocating resources for high-value accounts or customers.
The key takeaway: Many organizations focus all of their CS effort on measuring Customer Satisfaction. That is an important, albeit not an all-encompassing metric. Customer value is key, and that is what keeps customers engaged and loyal. This needs to be delivered during scaled engagements (self-serve, website, email campaigns, customer marketing), and high touch.