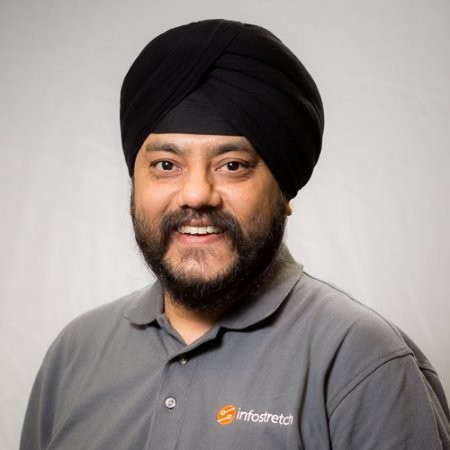 The success of our customers has a profound and direct impact on our success. I interviewed Herpreet Oberoi, VP Customer Success at Infostretch, to share his thoughts on why organizations should keep their laser focus on meeting and achieving customers' desired outcomes.
Herpreet says, "If customers achieve their success through our products or services, that will be a significant factor leading to referrals, brand advocates, and repeat business." Successful brands should put customers at the heart of what they do. Doing so helps businesses measure brand value and improve their service.
---
The essence of a relationship
A successful relationship thrives when we are not only committed to achieving customer success. It also happens when we interact with sincerity, empathy, and genuine care. In other words, we need to be very close to our customers, understand their growing needs and existing challenges they want to solve.
Businesses have changed the way they manage and provide value to their existing customers. Now, we begin to measure, plan accordingly, and organize our business activities and team progress at the account level. It has become our foundation for demonstrating our commitment to the success of our customers.
Years before SaaS emerged, this was not the case. But things have changed. Businesses ensure that customers not only gain value but are completely satisfied with the use of the product.
To keep the relationship healthy, Herpreet recommends, "never be transactional in a relationship." When you start doing this and keep repeating it, you let your customers think of you as an opportunist and can lead to distrust of you. Businesses should understand what customers consider necessary and valuable to them. Focusing on this and delivering success based on the outcomes customers expect to achieve is the path to sustainable and reliable business partnerships.
Think about it: How would you feel about a relationship based solely on financial obligations and monetary rewards? The second question is, what kind of relationship do you have with customers if relationships are established on personal advantages and benefits.
If you have a healthy and strong relationship with your customers, it will lead to referenceable, repeat customers, and brand advocates. That is the essence of having mutually beneficial and sound relationships.
Lessons learned
When we talk about customer success (CS), it is always about the value (acquired and derived) from the relationship. The best way to achieve this is to meet and deliver what is promised to customers consistently.
To be successful, CS organizations should keep these principles aligned with their overall growth and business objectives.
Always be there when customers ask and require of you.
Have a real and meaningful conversation.
Be honest and transparent with your customers.
When things go wrong, be vocal and let customers know you are on top of it.
Ensure and guarantee [customers] that you are taking the necessary actions to resolve those issues they raise [to you].
Should involve the entire ecosystem (sales, marketing, product, support) in the decision-making process.
Achieving high-value outcomes and building mutual trust. You cannot build enduring relationships if you don't value the relationships.
Do what you say and deliver what you promise.
Never take customers' feedback/suggestions for granted.
Invite customers to participate in an ongoing discussion to be aware of other product changes, process improvements, or business changes that may affect their operations.
What matters to customers?
Customers are not only looking for someone who understands their needs, challenges, and concerns. They want someone to get involved in all the steps required until they achieve what they want and think possible. How you deliver success [to customer] matters.
In other words, customers today do not want to talk to five different people to solve their issues. They want convenience and easy access to the things they have a hard time getting previously. CS made this possible. They have become a one-stop-shop where customers can easily do business.
It also helps customers plan and organizes how they should work with us. Customers must be part of this strategic planning to improve their experience and confidence with us.
Listening to customers is a critical aspect of having a good relationship. It consists of organizing all the necessary resources to deliver the maximum value. Customers expect continuing product education and a logical framework for what they can do [to achieve] their success both in the short and long run.
By keeping a close eye on customer's success and changing business priorities and needs, you will keep up with the changes and carefully track them. This creates some workable alternatives to improve the performance of your brand service.
---
Suppose you are looking for new ideas about transforming your CS organizations into a brand that customers think is right and appropriate for them. My 3rd book in CS delves into understanding customers' behavior and how a service-based organization's mindset can position the brand value and relationship to meet customer needs.

I share a new concept, which I call The Service-Based Paradigm Mindset! This framework will show you how to succeed and become a growing and profitable business with happy and loyal customers.
This book is now available on Amazon. Here's the link: