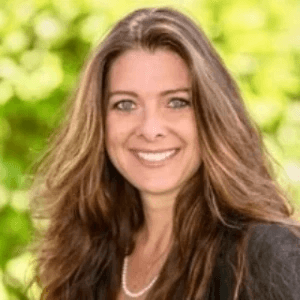 In this interview, Keri Keeling, Global Head of Customer Success Innovation & Intelligence at VMware, talks about the importance of establishing a value-driven business model and why it needs to be the central focus of the conversation.
The CS global footprints
CS evolves as a leading driver of business growth. It is becoming the norm (cornerstone) in many industries, particularly in SaaS. I asked Keri why everyone was so attracted to CS fever.
One of the many reasons Customer Success leaders are very much involved and active is that Customer Success is recognized as a growing business function (or role) and holding organizations at different levels of engagement and accountability (for their customer success).
If you think about the maturity levels of other organizational roles, such as Finance, Sales, and Marketing, those are long overdue. Its business process is better, well-built, and tried and tested enough.
Compared to CS, this business discipline started in mid-2004 or 2005, not long enough to compare it to other organizations' teams.
It is why CS leaders come together to participate, support, and help CS grow and mature. The CS community builds and establishes for this purpose: to ensure that CS has a bright and vibrant future.
In the future, we will see standardization across best practices, across the market vs. the different variants in job function or role. Companies understand the impact and contribution of CS, so they aim to pivot organizational success towards this role.
The true meaning of success
I have been involved in the customer-facing role for 22 years. I would say that success in the relationship is the foundation of every successful business. It boils down to what customers are going to achieve and have achieved in partnering with your organization.
The first thing any leader needs to do is understand the reason for their existence, the purpose of their business, and what they need to accomplish. Every business has different needs. Some companies have sharing problems, while other companies may be new. Sometimes we are not sure what problem needs resolution first.
There are many reasons why business leaders want Customer Success in their organization. However, most fail to understand where to start and what kind of support or service should they provide?
We know that Customer Success plays a vital role for us to compete in a competitive market. Therefore, organizations have to understand what CS needs to accomplish (in their business) and build a team for that purpose.
Taking customer feedback to the next level
If you run into circles trying to understand the data that comes out of the VOC program, your customers will quickly get tired (or fatigued). Your customers expect to get something in the time they spend sharing their experiences and opinions with you.
A closed-loop process is imperative. There are a lot of ways to consume your survey data. Keri suggested two pieces of advice:
If you are a small business, you can read all the surveys, pick up the telephone, and have a one-on-one dialogue with your customers.

If you are a big business and thousands of surveys are coming in, that may not be very easy. However, you still need to talk to your customers. Either you have a dedicated CSM to look at their feedback/issues or capture customer feedback using a software platform designed for this purpose.
To take full advantage of this data, you need to identify and determine which trends are working or not. Whatever the results, it will point you in the right direction with marked improvements to your customer experience.
Once you have established a baseline, you can replicate it across other areas of business. Especially for feedback that helps drive tangible and real business results. Doing so enables customers to engage proactively and genuinely.
Value realization, the next frontier of success
We are already seeing CS executives starting to have seats at the table. They have a budget; they work directly with the CEO and become a viable competitive career.
I think the future holds more than that. Today, we will see the "operational side of CS fully realized and established. I think we will also see some of the best CS practices to take root.
Apart from the traditional early warning system, like health score, escalation management, renewal processes, core business reviews, the value realization component (time to value) will rise and become the next frontier of competitive success and differentiation.