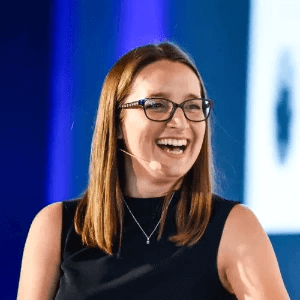 In this interview, Alix Simpson, VP Customer Success (APAC) at Partnerize, talks about the transformational changes in Customer Success. She also shares successful strategies to turn customers into loyal advocates.
---
New sentiments and beliefs
In this post-digital age, a successful company focuses its (business) strategy and resources on enhancing its knowledge and engagement with customers, not just winning them. It is the focus of my interview with Alix Simpson, VP Customer Success (APAC) at Partnerize.
I inquired, what is the advantage of CS in an organization? Alix said it is the organization's mission to engage proactively with its customers, help them find the value from their purchase, and keep them by earning their loyalty.
Customer success is not just a philosophical idea but a continuing commitment to help your customers achieve their desired revenue goal and business growth.
If you are a customer-centric organization, you are very attentive and observant of the growth that is happening to your customer base; you should be very agile and nimble in responding to your customer needs and their ever-changing demands.
The reason CS plays an integral role within an organization is:
Without customer success insight, businesses are just looking at the after-effects (or they have only a partial understanding of what makes a customer successful).

With a customer success perspective, organizations gain an overarching view of the issues that truly matter to the customer, how engaged a customer is, and their frustrations. It enables you to add value to the relationship where it matters the most.
Driving Your Road to Customer Delight
I asked Alix how she would know that she has made her customers successful? She says what is delivered is more important than what gets sold. The key is taking the time to develop a strong relationship with your customers. You need to listen to their personal and business goals and drivers and demonstrate you truly understand these. It enables you to build trust and grow the relationship.
While there are no perfect brands and products, you give the customer a reason to advocate (or promote) your business by delivering consistent, valuable experiences.
The most important thing is to make sure that every touchpoint in the customer journey has been examined, reviewed, and refined; and that you continually ask yourselves: What can we do better next time?
It is important to note that doing better does not always mean doing more. The ongoing challenge in the subscription economy is retaining customers. Though there is no shortcut to circumvent it, organizations need to balance the quantitative (planning) and qualitative data (strategy) to analyze this.

One of the most important things to understand is how business planning (what to include) and business strategy differ (what to leave out).
Moving forward with CS
When you think about Customer Success, it is not just a business unit that responds to whoever shouts the loudest or when things get broken. It is the team that truly lives and breathes the values of the customer.
I asked Alix if there was a particular event or situation where she went above and beyond her role to help a customer achieve or overcome an issue or challenge. She said there is a lot to recall, but owning the case regardless of who is at fault, is necessary to show customers that finding a solution is better than taking no action or playing the blame game.
You need to put emotions aside and stand on your feet as a trusted advisor. It helps customers see that guidance and expertise are critical parts of their value from the partnership they have invested in with you.
Any good advice you can share?
Never make the mistake of assuming that one of your customer goals is to understand or define the utmost value they will get from your service or product. It is your number one responsibility as a Customer Success professional.
It will be your primary task to ensure customers recognize the value and achieve this, given you will spend a lot of time talking with them. Your customers will look to you for that information to review or decide whether to continue your service or cancel it.
If you have not demonstrated throughout the engagement that the customer is receiving value and achieving success through your product, it will be too late at this point. Bottom line: customers buy software for different reasons, but they also choose to engage with you to take advantage of your expertise.
I appreciated getting Alix's insight on developing and implementing successful strategies to turn customers into brand advocates. I look forward to interviewing her in future conversations.