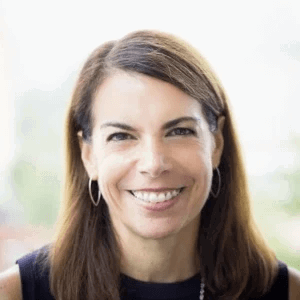 In this interview, Jill (Favro) Sawatzky, VP Customer Success at PROS, talks about why creating an unforgettable and remarkable experience must be a top priority in a customer-facing organization. It helps to understand the customer buying behavior, intent, and what they are likely most primed to do next.
Customer experience is a reflection of the overall business values and principles, not just a means for the business to reinforce the business outcome/s.
---
Creating a remarkable brand experience
For a very long time – the seller and the buyer relationships were viewed as non-committal. In other words, a business wants the customer to buy the product first and afterward, let the customer decide if the product/service meets their requirements.
That was then. Now, things have changed. The customer has to evaluate the product first before they can commit and reach a decision. One important lesson, an organization needs to learn, wherever the motion goes, lies the opportunity.
The motion is on the ever-changing needs and expectations of the customers. Capturing this is the challenge of the day. The way a brand must align its brand promise to the existing business goals or concerns, matters, and potentially closes the gap.
Jill notes the customer is no longer at the back of the burner, waiting. They are now leading and starting the fire. They are not waiting for things to happen; they make things happen.
For this reason, organizations need to ensure that the quality experience has to be delivered and served in every touchpoint (or interaction). Why? Because everything that a brand does: from design to development, marketing to sales, support to finance — all play a role in shaping the customer experience.
Maintaining consistency is a huge undertaking. It is the difference between companies that succeed and those that are not. It based on a clear understanding of the customer pain points and managing the overall customer experiences and expectations.
Scaling a culture that cares
Customer experience has less to do with engaging marketing, promising platforms or services; it has everything to do with the quality of the relationship builds over time, and the design of experience itself.
It is worth mentioning that a relationship is not just about making customers happy, but solving their problems and helping them achieve their preferred outcomes. If customers were not sold or convinced of the belief and values of the organization, it would not take long before they decide to cut ties and steps outside of the surviving relationship.
Therefore, the business must deliver a highly engaging and well-rounded customer experience (CX) in every interaction. Jill points out: customer experience is not a problem to solve but an opportunity to take advantage.
Delivering a positive and optimal customer experience is a sound and necessary investment a brand should do and make to stay relevant in a competitive market. It only shows that CX is a company-wide issue and a common business goal that needs to be achieved and delivered by everyone in the organization. It is difficult to stay in a [business] relationship when no one takes ownership, or everyone remains disconnected (working siloed).
Remember, the customer experience (CX) does not end with business promises and assurances. It is a strong commitment to fulfilling the customer WHYs and their desired outcome/s.
Comparing and Contrasting Brand Paradigms
Understanding and maintaining a relationship with the customer can be derived based on this brand paradigm (or pattern): Constant Communication (human interaction) + Delivering Brand Promise (in different stages of the customer journey or life cycle) = Meaningful CX (trust and relationship builds and improves).
Showing customers that you value their perspective is a critical component of a healthy relationship. While customer experience is the result of a comprehensive brand strategy, it works well when there is a human element woven into it.
In business charter: trust is a business currency, and it is fragile. It requires a strong commitment and noble intention. When you get down to this, it is not what your brand accomplishes or achieves; it is what your customers see and believe to be true.
Become your customer's champion and own the problem
While the customers sit at the center of CX, company values also need to be communicated on a day-to-day basis. It is to ensure that business prioritizes and focuses on the needs and requirements of the customers whenever they are in their customer journey. When the customer realizes this, they would feel the importance given to them.
For this reason, customer experience becomes the indicative measure and the kind of treatment a company has to extend to its customers. The best CX, Jill sumps up, is a collective effort of the entire company and working together with the same mindset and centricity.
Remember, people like to talk about companies that they think are being honest with them and hold them accountable for their success.
---
About Jill (Favro) Sawatzky
She's an experienced post-Sales leader with an expertise in driving product adoption for SaaS applications via Customer Success teams.
Designs and implements programs to ensure high levels of customer loyalty and end-user adoption across world-wide markets. Skilled at recruiting and developing a global Customer Success team.