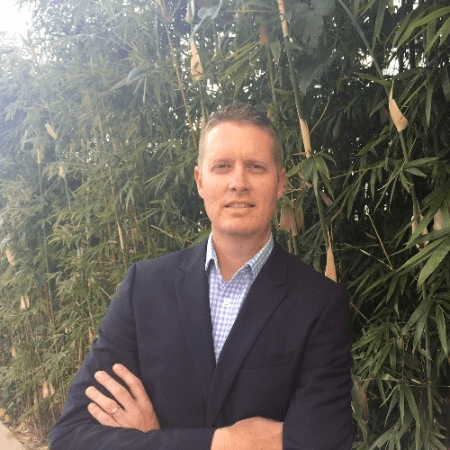 In this interview, Trent Peterson, APAC Head Of Customer Success at DocuSign talks about proven customer success techniques to solve business challenges through the use of technology and utilizing expertise in our Customer Success organization.
---
How did you get started in Customer Success? Why CS?
I started off as an internal IT engineer for SAP in their training organisation and eventually became an instructor teaching customers how to install and maintain their SAP systems. My main take away from this experience was the concept of having two sets of customers i.e. internal and external with both being just as important as each other. The reason that I have stayed in Customer Success the majority of my career is that we get to help and see customers solve business challenges through the use of technology, utilising expertise in our Customer Success organisation.

Why is it important for companies to invest in customer success?
The main contributing factor that I believe customers should invest in Customer Success is to realise the true potential of their investment and achieve their desired outcome. Primarily to ensure that the product/item/widget they are purchasing is deployed/installed correctly and efficiently and set up in such a way that it is solving their business problem which is why they should be purchasing the software in the first place. By engaging the right resources upstream in the sales lifecycle will ensure they are successful in their rollout of product into their organisation.

Do you believe Customer Success is the answer to growing the business?
Absolutely, I was always taught by my father to ensure you have the right tool for the job and this has extended to the way that I think about solutions in the business world. Whether it be through a CSM, Professional Services Consultant, Trainer, or Adoption Specialist, the client must have the right strategy and resource to achieve success and a Customer Success organisation can help achieve that for them.
When it comes to making your customers successful, what is the single biggest challenge, or frustration that you've been struggling with?
The biggest challenge is ensuring that the correct level of service or strategy has been positioned, sold and delivered to the customer. Without having a proper strategy and engaged collaborative team, it typically results in less successful implementations. The net effect is the customer does not realise the potential of their purchase, resulting in customer dissatisfaction and potentially a soured relationship, all of which goes against the reasons why Customer Success organisations are engaged.
How can organizations develop healthy relationships in these dynamic and changing times?
In order to develop and maintain healthy relationships with your customers you need to ensure that you have regular cadence and touch points with them. I have found that the use of a CSM (Customer Success Manager) after a customer has successfully deployed a solution through the right adoption/implementation service, enables that organisation to be in the best of hands. They then have someone constantly looking at their business to ensure they maximise their investment through existing or new products. Having that concierge type service where they have the right level of experience looking over their shoulder, helping them streamline their business processes through products solutions is a win-win for the customer.
What's the key to maintaining healthy relationships?
Communication and regular interaction with your customer is the best way to ensure you foster a healthy relationship. Being "on the same page" is very important. Customer relationships are really tested when things go wrong. This could be due to various circumstances that we are not in control of, and that can happen very quickly and frequently in the cloud and software space. The amount of effort you have put into your customer will pay you back in dividends during these instances.
If you were to sit down to evaluate your customer relationships, what would you like to learn from your customers?
I think every customer is different BUT in order to get the best for both parties out of a relationship I would like to understand from each:
What are their top 3 goals and what are they hoping to achieve out of the relationship?

What frequency would they like to communicate e.g. weekly or fortnightly?

Get their feedback on our engagement i.e. what has worked well and what hasn't worked well?

Does the current portfolio of offerings/relationship management help achieve their goals? If not what would they like to see added/changed?

The old cliché being, "What keeps them up at night?"
How would you like to measure the success of your team?
Positive customer feedback

Successful Case Studies

Referral business

Increased product footprint i.e. adoption and consumption

Employee growth and satisfaction
If you will write a book about CS, what's the title of that book?
"From Zero to Hero. How to move quickly in the cloud ecosystem by utilising proven customer success strategies".
If you are going to assess the current state of CS (amidst Covid-19), what do you think are the changes we are going to see (expect or anticipate to happen)?
Firstly, the realisation that the way we traditionally performed our roles will not be the same again. By that I mean through the use of the correct technology we can be more effective and faster to resolve business problems.

We don't need to be in an office face to face in order to perform our roles.

We can now move at a faster pace and increase activity/throughout by reducing the overheads like travel time, redundant internal business processes.
What is the biggest challenge you think CS is solving?
The ability to understand the needs of their customer and deploy the right levers/strategies to ensure their goals are achieved. A "Faster Return on Investment" through successful discovery and deployment strategies determined at the beginning of the sales conversation.

What do you think is the biggest impediment/challenges to achieving customer satisfaction?
Customer and Organisational education. By that I mean we must have the ability to ensure that your organisation and the customer are in lock step on what success looks like for the customer. All stakeholders need to ensure they are driving towards the same clear goals and deliverables to ensure value and outcomes are achieved.

Do you think customers have the same mindset/perspective when we talk about CS?
This is an interesting question. The term "Customer Success" has only been around for a couple of years and to me I still don't think that all business units across organisations and customers fully understand the whole ecosystem of what Customer Success is.
A lot of organisations/customers still think that it is just "Professional Services" however it is so much more than this, for example Customer Success Managers, Adoption Consultants, Training, Engagement Management, Partner Management to name a few. The Customer Success organisation needs to be part of the sales conversation from the beginning of the sales cycle, in order to have a complete picture of mapping out/educating customers on solutions/strategies to achieve the desired result for a customer.
What are the big business ideas that come up when the SaaS business model is adopted or implemented? (Aside from the role of CCO, consumption usage pricing model or ease of doing business).
Expansion. Typically when leaders in an organisation see the success of cloud adopted products implemented correctly through the use of the right strategies and functions defined back in the sales and implementation lifecycle they soon realise the benefit of getting a product out globally across their business yields. The time and cost savings they realise are now measurable.