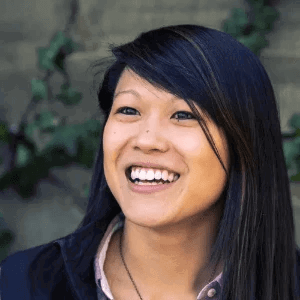 In this interview, Christina Wong, Director of Customer Success and Support at Badger Maps, shares her perspective on achieving measurable results through an authentic, genuine engagement with customers. She also shares her methods of harnessing emotional intelligence for creating valuable relationships.
---
The Advantage of Educating the Customer
Vincent: Christina, how did you find your way to customer success?
Christina: I was hired as a dedicated CSM at Badger Maps 3 years ago. Before Badger, I was a manager and handling sales and customer-facing roles.
One of the most important things I learned at I- Tech Experience about customer success is approaching customers with the best intention at heart. If I'm going to approach sales without the full understanding of the product or the value customers will get out of it, customers will be unhappy and frustrated.
Likewise, if the customers don't see the value of what they have purchased – customers will never return to the store.
My main initiative was educating the customer about the product and how it works, onboarding them quickly, and assessing preparedness (adoption) before they leave the store.
Vincent: How did you manage the expectations while at the same time improving your skills?
Christina: I stayed focused on the task at hand and the processes involved. I dove right into the role, which ultimately required me to fill other roles to complete my original task.
Having this multifaceted experience gave me clarity to the role, insight into missing pieces, and showed me where improvements were needed. I actively seek opportunities to expand and deepen my understanding of this role and industry – online courses, articles/blogs, conferences, and networking with others inside and outside of the industry have been illuminating.
Vincent: Did you have a mentor during your journey through customer success?
Christina: I had a management mentor that influenced how I thought about customers in general - my mentor would always tell me, "The customer isn't always right, but they can be wrong with dignity."
It's a bit counter-intuitive to "The customer is always right," but the ultimate goal is to understand the customer's needs and educate them to ensure continued success. Communication is key, not who is right or wrong.
The "customer isn't always right," but they can be wrong with dignity - this is where the importance of customer education became clear to me.
Feedback-driven approach for sustainable growth
Vincent: How does Customer Success fit your organization, and how does it affect the long-term goals?
Christina: Customer Success fits into all parts of our organization - it is a part of our company culture to deliver the best customer's journey through department collaboration.
When we think of Customer Success, we craft it from beginning to end, from the first interaction as a prospect of being a new customer to being our champion.
Vincent: How do you measure the success of your team?
Christina: Like most SaaS companies, we focus on reducing churn and improving retention. We track churn and retention through ProfitWell, but we've also implemented Report Cards for our Sales and Customer Success Teams.
The AE fills out report Cards. CSA partnered on a pilot together, for each party to be able to provide feedback for their counterpart - this has allowed us to look at Pilots that have closed to see what has worked well for our customers and then to look at Pilots we've lost to see where we need to improve, as a company or individually.
Vincent: How do you ensure that everyone is on the same page and meeting goals?
Christina: I have weekly one on ones with my CSMs where they are expected to provide a full report of their activity for the week and each of their active accounts' status.
We also utilize Close.io and Zapier to automate many back end operations, including the sales process, i.e., follow up reminders, upcoming renewals, and expansion opportunities. We've built in a lot of flexibility for our changing needs, as well.
Recently, I implemented "Report Cards" - a behavioral survey between the CSM and the Sales team. In a nutshell, after a pilot closes, both teams report on the other's performance, which provides us with feedback on company processes and individual performance.
Christina: In addition to learning how we can improve our processes internally, it also helps our Sales and Customer Success teams to be more effective by:
Providing insight into interactions between customers and reps, allowing for coaching and training opportunities.

Ensure that we have the written record for each interaction for disciplinary steps.

Collecting information regarding the customer fit (based on AE and CSA collective perspectives)
Leadership at Badger Maps
Vincent: Who are you like as a leader?
Christina: I am the kind of leader that is in the trenches with my team. I believe, as a leader. I should share the same burden and accountabilities with my team to understand their challenges.
Learn the problem, not just the process.
Christina: Understanding what a typical day and workflow look like for CSM is paramount for organizational success.
By observing and understanding the problem, not just the process – CSMs set themselves up for success. I believe becoming an expert on the issue slowly exposes them to what they will be doing.
Vincent: What are the key characteristics (or aptitudes) you look for when hiring new CSMs?
Christina: Grit, which I consider to be four critical personality traits:
Goal-oriented.

Perceives failure as growth and progress.

Perseverance.

Open-minded.
Vincent: What could be the most significant impediments for achieving customer satisfaction?
Christina: Engagement – We do our best to get every single one of our customers on the phone to talk about the app. People like an authentic, real conversation and genuine people, so we do our best to interact with customers since we can't automate and set our relationships to "grow."
This leaves me asking this question: What can we do to help our customers achieve success when almost everyone is leveraging AI and machine learning to automate critical processes?
I appreciated getting Christina's insights on developing an authentic and genuine approach for valuing a relationship, and I hope to talk further with her in a future interview.